Syska Snippets
News Highlights of Recent Months
Adding Green to Orange
Syska recently added another energy-efficient project to its roster: the renovation of Christ Cathedral in Orange County. Our role on this 78,000-square-foot project, completed in 2018, encompassed MEP engineering, security, fire alarm design, and high-performance building analysis. The project team, which included Johnson Fain (architect), Davis Partners (owner's representative), and Rios Clementi Hale Studios (landscape design), achieved LEED Gold for commercial interiors and LEED Platinum for the core and shell. These goals were attained through such features as underfloor and overhead displacement ventilation, which integrates into the existing architecture; a highly efficient electric lighting system; a "quatrefoil" shading system; and motorized louvers.
Advanced Wireless Design with iBwave
Syska has licensed iBwave software, a tool that supports the design of complex in-building wireless systems. With this software, Syska can now offer the most advanced and reliable designs for in-building solutions, including first-responder and commercial two-way radio systems, cellular distributed antenna systems, and Wi-Fi (802.11) systems. The software will also facilitate design of 5G systems.
Furthermore, iBwave is a necessary tool in the design of high-rise first responder radio systems, which are required by code in all major metropolitan areas. For instance, in New York City, FDNY Auxiliary Radio Communication Systems (ARCSs) must be installed for all new construction and fire alarm upgrades in high-rise projects (over 75 feet in height).
To learn more about how Syska is incorporating iBwave into our design process, please contact Larry Werner, senior associate, at 212-556-5597 or lwerner@syska.com.
Photography Credit – Kenneth Duncan, Syska Hennessy
Update from the Awards Circuit
Syska projects continue to garner industry awards on both coasts. ACEC California conferred a 2019 Engineering Excellence – Honor Award on Palomar Community College's Maintenance & Operations Complex. The complex also won ENR's "Best of the Best" project in the national green design category and "Best Green Project" in Southern California. For more information about this trailblazing project and the work we executed as MEP engineer, click the button below:
Another MEP project for Syska – the new Federal Inspection Station at San Diego International Airport – won an Engineering Excellence Merit Award from ACEC California. We profiled this project in the last issue of Connections. Click the button below to read the article.
Not too far from the airport is Oceanside, where the County of San Diego, North Coast Live Well Health Center is located. Syska served as the mechanical, MEPFP and Sustainability Design engineer on this project, which won two honors at a recent conference of the Design-Build Institute of America Western Pacific. The first was a "Lean in Design-Build Excellence Award" and the second was a "Regional Award."
On the East Coast, Syska won five Engineering Excellence awards from ACEC New York: One diamond, one gold, and three silvers. Diamond (special projects category) went to JP Morgan Chase's office complex at the Legacy West development in Plano, TX; gold (building/technology systems category) went to the New York-Presbyterian David H. Koch Center in Manhattan; and silvers went to 333 Westchester (an office building in White Plains, NY); the Lake County Courthouse in Waukegan, IL; and the Lighthouse Guild Project in Manhattan. Categories for the silvers were studies, research and consulting engineering; building/technology systems; and special projects, respectively.
Syska has also been gaining recognition beyond the world of engineering. Our marketing staff, for example, received a 2018 ACE award for best in-house marketing team from Ragan's and PR Daily. Note: ACE is not to be confused with ACEC. In this case, ACE stands for "Achieving Communications Excellence" and the awards go to "the most innovative and driven communicators in PR and marketing." Judges singled out the team's work on Syska's brand refresh and the subsequent changes in messaging, graphics, website and social media channels, and marketing collateral -- which includes Connections!
More Awards – The Scholarship Kind
Every year, a lucky engineering student wins $2,500 through the Syska Hennessy Group Scholarship, one of 21 scholarships in the ACEC New York scholarship program. Awards are based on grades, college activities, work experience, and essays. This year, the Syska scholarship went to Patrick Varuzza, who is studying chemical engineering at Columbia University.
Syska also sponsors the ACE Greater New York Mentor program. This year, 57 students received scholarships through the program that enable them to begin their educations in building and design. The recipient of the 2019 Syska scholarship is Shzeen Cheema, who is graduating from Frank Sinatra School of the Arts and plans to study mechanical engineering.
Congratulations to Shzeen, Patrick and the other recipients of the ACE and ACEC scholarships, all of whom have bright prospects in STEM.
On the Go in Gotham
Our New York City office has moved. We are now located at 1185 Avenue of the Americas, near Rockefeller Center. Here's a sneak peek. Stop by and say hello!
Syska gets in SHAPE
Have you ever wondered what our acronym SHAPE means? That's easy for us to answer: Syska Hennessy Advocating for Professional Equality.
But what is our SHAPE program all about? The best way for us to explain it is through this video, officially debuting with this issue of Connections.
Check it out and let us know what you think!
SENSE at St. Mary's
Another Syska acronym we'd like to tell you about is SENSE: Syska Employee Network of Support and Education. SENSE promotes professional development, social engagement and technical assistance to engineering and corporate members of the firm. One of our recent programs involved a visit to St. Mary's Children's Hospital in New York, where Syska volunteers spent the day with patients. Activities included games and arts & crafts projects that help the children express their creativity and stimulate their imaginations.
New Associate Partners in Los Angeles and New York
We extend a warm welcome to Jacob Tsimanis, PE, WELL AP, LEED AP, CPMP, BCxP, who has rejoined Syska Hennessy's Los Angeles office; and James Labastille, an addition to the New York City office.
Jacob, who previously worked at Syska from 2007 to 2011, serves as a technical manager for the Western region. James serves as a project manager for electrical engineering.
Associate Partner Promotions
Congratulations to 12 Syska employees who were promoted to associate partners:
Michael Bendis, CPP, CISSP, senior consultant engineer, Information and Communication Technology (ICT), Chicago.
Dariusz Dys, CDT, LEED AP®, project manager, Engineering/Consulting, Chicago.
Scott Fitzsimmons, PE, CEM, LEED AP® BD+C, project manager/lead mechanical engineer, Engineering/Consulting, New York City.
Anthony Gonzales, PE, mechanical engineer, Engineering/Consulting, Hamilton, NJ.
Raji Khouri, PE, Ceng, project manager/mechanical engineer, Engineering/Consulting, Los Angeles.
Anton Lama, IALD, LEED AP® BD+C, MIES, senior lighting designer, Engineering/Consulting, New York City.
Wilbert Leong, project manager/electrical engineer, Critical Facilities, New York City.
Matthew Manaloto, PE, LEED AP® BD+C, lead electrical engineer, Critical Facilities, New York City.
John Michlik, PE, project manager/mechanical engineer, Critical Facilities, New York City.
Frederick Noel, project delivery manager, IT Department, New York City.
Michael Ortega, senior CAD/BIM design supervisor, Engineering/Consulting, New York City.
Summer Interns
Every year Syska welcomes a new group of summer interns, most of whom are college students. This year, forty joined our offices across the U.S. "We take internships very seriously," says Cyrus Izzo. "These students are our future workforce." Gary Brennen agrees. "Internships give engineering students practical experience to complement the theoretical training they receive in school," he notes. "By working at Syska, they see what engineering jobs are like on a day-to-day basis. We hope they like what they see!"
Fire Protection Engineer Joins Richmond Office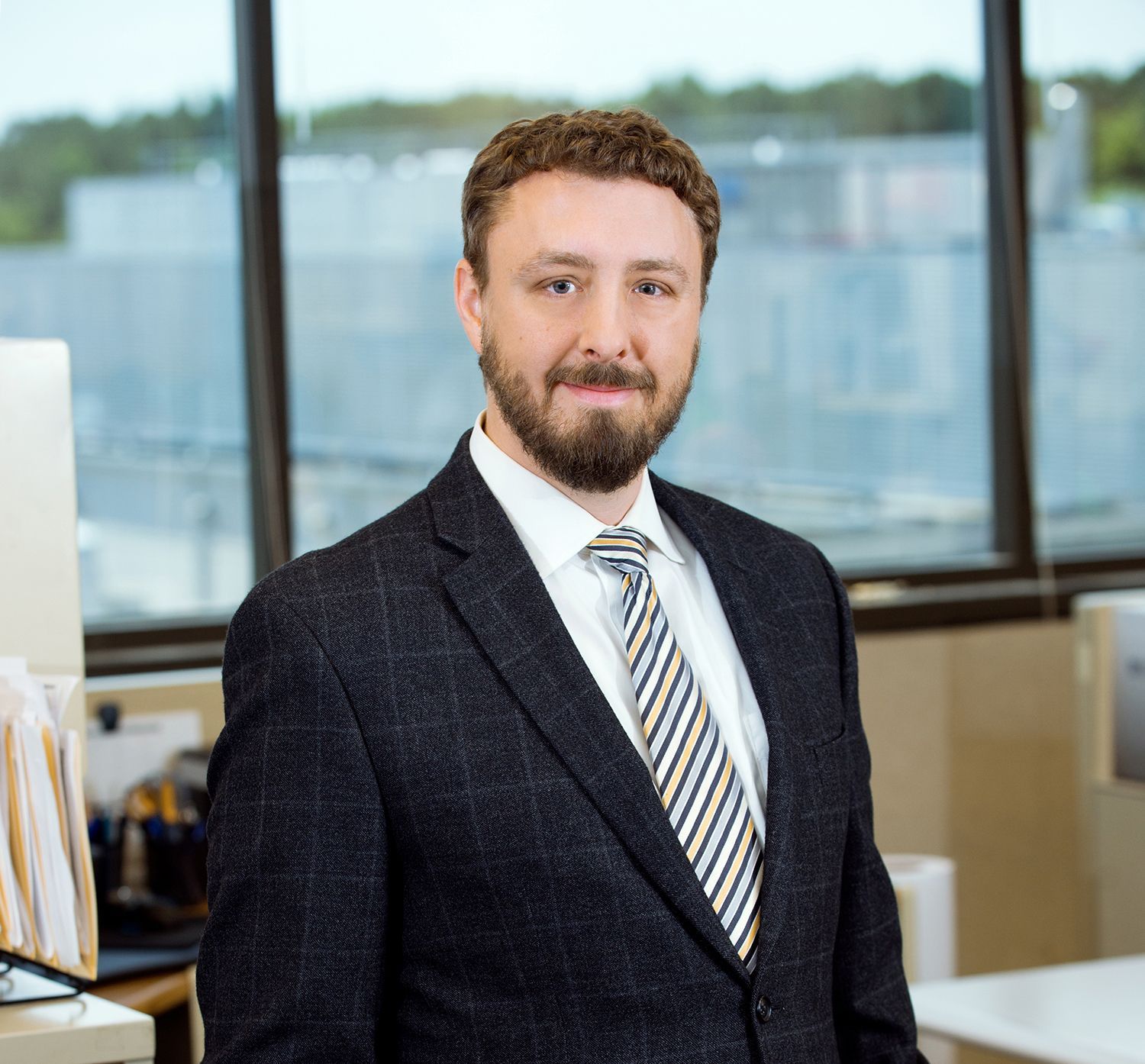 Syska's fire protection practice has been growing rapidly. The latest addition to the team is Daniel Kobb, a senior associate based in our Richmond, Virginia office. Daniel has more than 20 years of experience in fire protection engineering, construction support, and commissioning. Over the course of his career, he's specialized in the design of alarms, sprinklers, fire pumps and standpipes, foam and foam water spray, high-pressure water mist, and clean agents. Welcome to Syska, Daniel!
Aviation Expert Joins Chicago Office
Our aviation practice is also benefiting from a new addition:  Joseph Romano.  Joseph, who serves as associate practice area director and associate partner, has more than 15 years of experience, most of which he spent at Epstein in Chicago.  During his tenure there, he worked on a number of projects at airports around the country, including O'Hare and Midway in Chicago, MCI in Kansas City, Lambert International in St. Louis, and Orlando International Airport.  Welcome aboard!  
To keep up to date on Syska news, make sure to check our web site regularly, and don't forget to follow us on our social channels.